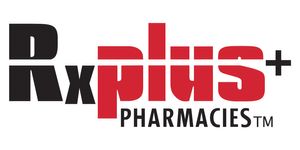 Founded in 1981 by a group of community pharmacists, RxPlus Pharmacies, Inc. is a member-owned cooperative buying group serving independent pharmacies in Colorado, Nebraska, Wyoming, Utah, Washington, New Mexico and Alaska.
Members benefit from pooled efforts to directly improve their bottom line. Services include:
negotiated pricing contracts with the major drug manufacturers;
evaluation of new products and preferred vendor lists;
help with third-party administration, including automated, user-friendly reconciliation;
pharmacy audit assistance, and
individualized help to resolve legal, regulatory or contract issues for members.
RxPlus members earn significant economic benefits, negotiating from strength to directly lower members' costs of drugs and many other retail products. RxPlus is a true purchasing cooperative and returns substantially greater profits annually to its member pharmacies than other group-purchasing organizations.
Members benefit from RxPlus' strong state and national lobbying efforts, its attention to regulatory issues in member states and its strong relationships with schools of pharmacy in the states it serves. Helping today's members improve their bottom line while helping connect young pharmacy graduates who are interested in future independent pharmacy ownership is a central goal of the organization.
By providing continuing education resources to members and keeping members up-dated on certification opportunities, RxPlus focuses its efforts on helping members find and develop resources to help their patients with chronic disease management, immunizations, medication management and review programs and maintaining information resources for their patients. Potential members may contact RxPlus at 800-846-6528.