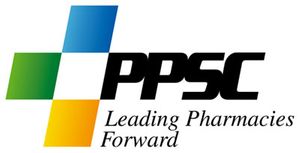 124 Marriott Drive, Suite 204

Tallahassee, Florida 32301
For over the past 28 years, PPSC's foundation has been to lower the acquisition cost of products and services and to enhance the customer base for our member pharmacies and preferred partners. As a company that was founded by pharmacists for pharmacists, PPSC excels at being one of the nation's oldest and largest pharmacy service firms. PPSC is please to provide your independent pharmacy with a wide array of products, valuable services, innovative technologies, special discounts, attractive rebates, and other benefits that can help your store Increase Profits, Build Traffic, and Work Smarter. PPSC is dedicated to the success of more than 40,000 pharmacies it serves and is exceptionally qualified to assist your pharmacy in all areas of growth and profitability.
Some of the characteristics that define PPSC include:
Headquartered in Tallahassee, Florida.
Pioneered group purchasing programs for independent pharmacies since 1983.
Serves the purchasing needs of more than 1,400 pharmacies located in 33 states.
Annual purchasing sales exceed $1 billion annually and growing.
National, sole source drug wholesaler arrangement with AmerisourceBergen, the leading distributor of pharmaceutical products and services for the independent community pharmacy market.
Partner of Pharmacy Select – the nation's leading independent generic purchasing program, used by more than 7,000 pharmacies purchasing over 10,000 products from 75 different suppliers. Pharmacy Select generics are an automatic back-up to AmerisourceBergen's PRxO® Generics product line of quality, low cost generics.
Operates national, regional and customized pharmacy networks with more than 40,000 pharmacies to increase customer traffic and provide access to managed care and workers compensation programs.
Offers the PPSC Buyers Guide, an annual compendium listing over 60 different vendors providing rebates and discounts on products and services. The PPSC Buyers Guide can be viewed interactively at: http://ppsconline.com/buyers/buyersguide.html
Publishes the monthly Pharmacy Advocate e-Newsletter informing members about Federal and State regulatory and legislative issues.Phone:888-778-9909

Fax:866-756-8415

Email:customerservice@ppsconline.com