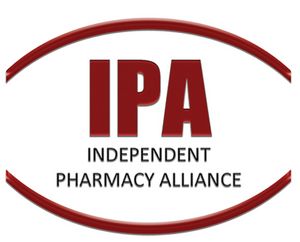 Independent Pharmacy Alliance (IPA)
John Giampolo, CEO & President
Independent Pharmacy Alliance, est. 1988, is a trade group and retail pharmacy buying cooperative representing 3,000+ independent pharmacies in New Jersey, New York, Connecticut and Pennsylvania. IPA represents its members for the purpose of combined purchasing to lower a pharmacy's "cost of goods and services" as well as to provide them with comprehensive legislative advocacy, third party resolution support and free continuing education.
Additionally, IPA offers a Generic Source Program and competitive co-op contract pricing on such items as vitamins/nutritional supplements, diabetic supplies, greeting cards, market share program, managed care network, credit card processing, pharmaceutical returns and vials.
While there are no dues associated with IPA membership, market share rebates are returned to the membership twice each year. If you would like more information concerning IPA, please call Kathy Fuller, Director of Operations, at 800-575-2667 or info@ipagroup.org.