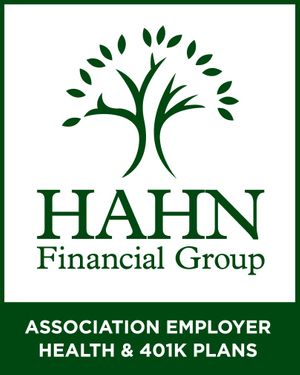 Hahn Financial Group, Inc.
Luke Hahn, Health Division Manager
3101 S. Phillips Ave
Sioux Falls, SD 57105
Office phone: 605-275-3600
Toll free: 1-800-516-4246
The Hahn Financial Group, Inc. (HFG) is an SEC Registered Investment Advisor. Through FPN, we offer underlying organizations access to our Association Employer Health Plan and the Association RIA Fiduciary 401k Plan Option.
The Association Employer Health Plan provides self-funded health plans with stop-loss to eligible employers. These plans look and feel like a fully insured plan, but have the benefits of self-funding. This model may help most employers save on their current healthcare expenses, improve benefits, and provide additional strategies not available under the traditional fully insured plans. We can offer this plan to groups as small as 2 employees in 45 states, and as small as 5 in the remaining states.
The Association RIA Fiduciary 401k Plan Option provides timely, accurate, and responsive retirement plan services. Plan design includes low cost and fee transparency. We believe that there is a difference between having something done, and having it done as well as it could or should be done. Plan offerings can be customized to each employer, depending on the benefits they desire and need to offer to help recruit, retain, and reward employees.
Please reach out for additional details and to schedule a personal conversation to discuss your current circumstances.