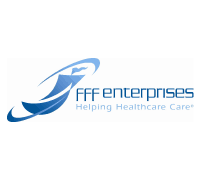 FFF Enterprises, Inc.
FFF Enterprises Inc.
Lydia Westphal, Vice President Strategic Relationships
41093 County Center Drive
Temecula, CA 92591
FFF Enterprises was founded in 1988 and has grown into a multidimensional healthcare company, delivering innovative solutions in biopharmaceutical distribution, health information management, and consumer health services.
FPN's pre-book flu program is managed through FFF Enterprises, and the program affords independents the most flexibility in the industry. Additionally, some vaccines are returnable to FFF for a refund.