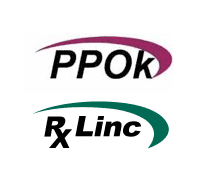 Pharmacy Providers of Oklahoma (PPOk)
Pharmacy Providers of Oklahoma
Lonny Wilson, R. Ph., Executive Director
P.O. Box 18204
Oklahoma City, OK 73154
PPOk is owned and operated by independent pharmacists for independent pharmacy and has worked hard to develop industry best solutions to help you manage a successful and competitive pharmacy.
RxSelect Pharmacy Network
RxLinc Switch Program / Pre & Post Edit / e-Script Electronic Prescribing-see the Rx Linc listing in this guide
eRecon - Electronic Claims Reconciliation
MaxCare Prescription Benefit Management Services
In addition, PPOk RxSelect represents your legislative interests and offers you access to some of the best buying group programs available. Best of all, we operate nationally! So no matter where your pharmacy is located, you can benefit from our menu of services!
RxSelect Chain Network: Negotiating Third Party Contracts on Your Behalf
Administrative savings
Enhanced contract reimbursement and terms
Improved receipt of payment time by 3-8 days through RxSelect Central Payment - currently averaging 24 days!
Electronic Funds Transfer (EFT) for your third party claims dollars - money sent to your bank the same day we receive it!
Contract Compliance Monitoring.
MAC price evaluations.
eRecon: Electronic Reconciliation of Your Third Party Claims
Chase & collect unpaid claims for contracted PBMs
Bi-monthly reports indicating paid, unpaid & underpaid Claims
Contract compliance monitoring
Weekly report indicating claims adjudicated at the lesser of U&C
COB claim identification
MaxCare: Prescription Benefit Management Services
Encourages transparent business relationships
Provides mail at retail as an alternative to mail order
Encourages biotech/specialty medications through independent pharmacy networks
Rx Advantage Discount Club Program