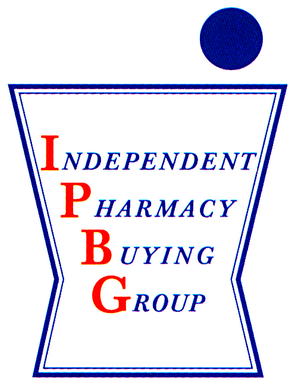 Independent Pharmacy Buying Group (IPBG)
Al Gagliardi, R. Ph., President
103 Chesley Dr, Suite 205
Media, PA 19063
DO YOU BELONG TO A BUYING GROUP? YOU SHOULD!
WHY? Belonging to a buying group costs you nothing. The services provided by a buying group are paid for from the administrative fees given to the buying group from the wholesaler and other vendors that contract with the group.
What makes IPBG the preferred Buying Group in the Pennsylvania, New Jersey, New York, & Delaware states?
The value of having three working pharmacy owners as its officers gives IPBG a unique insight into the problems that pharmacists encounter daily in their practice.
About Us
The Independent Pharmacy Buying Group was founded in 1996 by three independent pharmacy owners: Carlos Rios, Al Gagliardi, and Harold Sparkler. They were looking for ways to compete effectively against national chains, mail order firms, managed care contracts, and they felt the combined volume of a large number of independent pharmacies would give IPBG the leverage needed to provide its members with the lowest costs of goods possible. IPBG constantly monitors pricing from full line and generic manufacturers and for the past 9 years has endorsed Amerisource Bergen Corporation (ABC) with its Good Neighbor Pharmacy group (GNP) as its sole source pharmacy wholesaler. Because our members are using ABC as their primary wholesaler they enjoy the lowest cost of goods possible from ABC. Being a Good Neighbor Pharmacy allows our members to look and act like a chain while maintaining their independent identity.
While a low cost of goods is important, IPBG also does everything possible to make the business lives of our members easier. Whether it is complying with HIPAA rules, Fraud Waste & Abuse regulations, or choosing the least expensive and quickest way to become accredited for Medicare Billing, IPBG researches and assists its members when new regulations or programs are promulgated. IPBG also provides at no cost to its members free membership in: the National Community Pharmacy Association (NCPA), Pharmacy Audit Assistance Service (PAAS), DEA Lookup.com., and pays the PPA dues for its Pennsylvania members.
Because we believe pharmacists should stay current with national and state issues, new products and programs, IPBG pays $600 per store for its members to attend Amerisource Bergen's Annual National Health Care Expo. While there our members have access to Continuing Education Courses, a chance to meet and talk with other pharmacists from all over the country, and enjoy all that Las Vegas has to offer.
IPBG is a member of the Federation of Pharmacy Networks (FPN). FPN is an association of Pharmacy Buying Groups that negotiates national contracts with vendors. IPBG returns 100% of the rebates from these vendors to our members. IPBG, ABC, NCPA, and FPN are all committed to giving independent pharmacy the ability to not only survive but to grow and prosper.