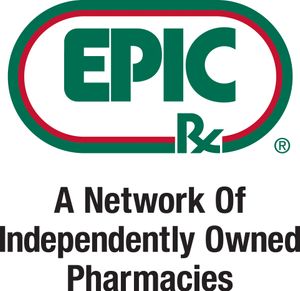 EPIC Pharmacies, Inc.
Pete Starfas, VP of Contracts and Trade Relations
8703 Studley Road, Ste. B
Mechanicsville, VA 23116
Formed in 1982 and headquartered in Maryland, EPIC Pharmacies is a national buying group with over 1,500 members throughout the United States.
EPIC Pharmacies gives independents the tools, resources and buying power of a chain while allowing them to maintain individualized control over their own businesses. With access to competitive pricing and quality vendors, each store can choose the products and services that bring the best value to their business.
EPIC Pharmacy Network - Pharmacy Solutions for Managed Care
EPIC Pharmacy Network (EPN), a wholly owned subsidiary of EPIC Pharmacies, represents nearly 1,700 independent pharmacies in providing centralized contracting and administrative services to HMO's, pharmacy benefit management companies and other third party payors.
PharmCAP® - Pharmacy Compliance Alert Program
PharmCAP® is a web-based system of federal and state compliance related resources for pharmacies. PharmCAP®can help ease the burden of meeting the overwhelming number of compliance requirements that a pharmacy is faced with today. For more information, please visit www.pharmcap.com.