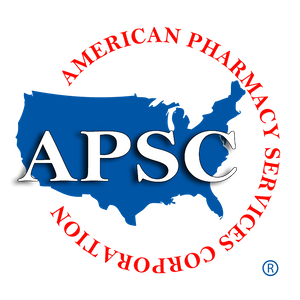 American Pharmacies Services Corp. (APSC)
Ron Poole, President and CEO
Dr. Ralph Bouvette, Executive VP
Cathi Clark, VP Marketing
Cathy Hanna, VP Professional Affairs
An Independent Pharmacy Cooperative Designed for Your Future
The American Pharmacy Services Corporation (APSC) is an independent pharmacy cooperative owned and operated by independent pharmacy shareholders. APSC offers the independent pharmacist practitioner and independent pharmacy owner a full array of professional and business related services to support their practice and business operations.
Through their participation in APSC, APSC shareholders come to realize that ultimate success for independent pharmacy can be more easily achieved through the combining of professional and economic resources. APSC currently has five operational divisions:
Group Purchasing
Government Affairs
Economic Development
Pharmacy Relief Service
Professional Affairs
The mission of APSC is to represent the professional and economic interests of APSC shareholders in the pharmacy marketplace.
We invite you to contact us at 800-928-2228 for more information or visit our web site at www.apscnet.com.