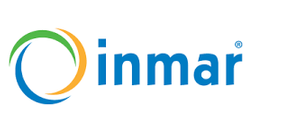 Inmar EXP
Inmar EXP
David Schweihs, VP Sales
635 Vine Street
Winston Salem, NC 27101
Phone: 800.350.0396
Inmar EXP is a prominent member of the pharmaceutical returns industry. Since its inception in 1994, EXP has specialized in on-site service which is performed by its nationwide network of pharmaceutical return specialists. EXP's on-site and off-site service options were designed to require minimum pharmacy effort, provide maximum credit recovery, and supply total monetary accountability.
Inmar EXP's Credit Assurance PLUS Program eliminates the typical invoice component, as the service fees are subtracted from the manufacturer credits received. Other benefits of the program include the fastest possible credit recovery, credit follow up activities performed by Inmar EXP's Customer Service Department, and order reconciliation displayed on Inmar EXP's Customer Interactive Data Delivery Portal.
Anti-Fatigue Mats from Inmar EXP
Did you know that independent studies prove the damage and discomfort that result from standing on hard surfaces for prolonged periods of time? To many who work in pharmacies; this is not news! And that is why Inmar EXP Pharmaceutical Services has partnered with Wearwell Mat Company to offer a line of anti-fatigue and specialty mats designed specifically for the pharmacy. From Tile- Tops to Anti-Microbial, from Tacky Mats to the brand new "best-in-class" Rejuvenator with its 10 year resiliency warranty, Inmar EXP offers them all. And what's more, many times the cost of these mats can be handled through your manufacturer return credits with no invoice and no check. Contact Inmar EXP today about floor mats for your pharmacy!